HiPP vs Holle Baby Formula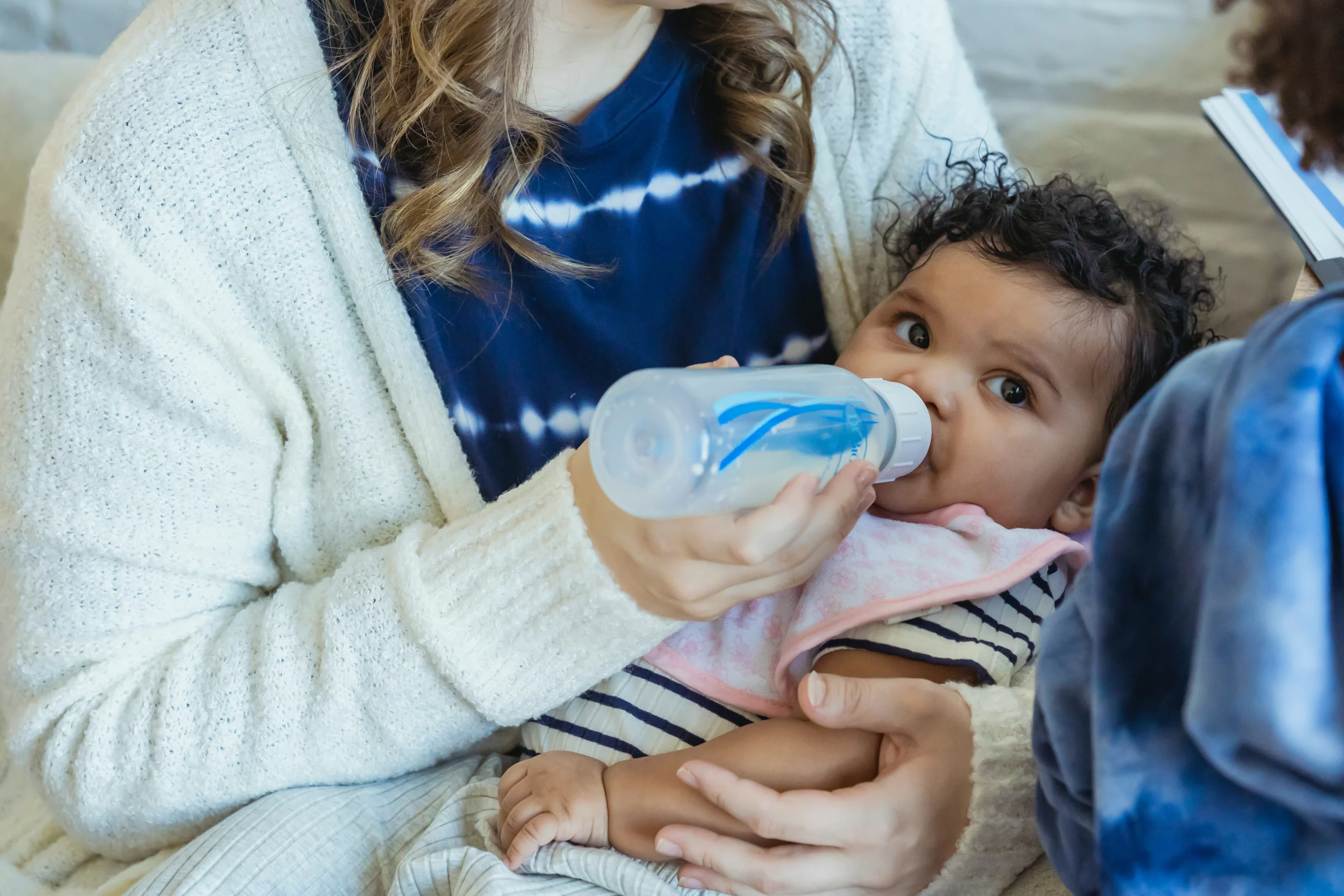 If you've decided to go the organic route with your baby's formula, welcome aboard! You've
probably noticed that the decision to go organic comes with more choices for your baby
because not all organic formulas are created equal.
When it comes to organic baby formula, there are several different brands to choose from
including HiPP and Holle. Organic Baby Formula carries both of these in various stages for your
baby, so you know they're high-quality.
But, what makes them different and why would you choose one over the other? We're going to
break down the differences so that you can choose the one that best suits your baby's needs.
HiPP Baby Formula Uncovered
HiPP organic baby formula got its roots in Germany, but can now be purchased by parents
around the world. It is a certified organic baby formula that meets all of the standards set by the
European Commission. If you've done your homework about European baby formulas, you
know they are held to a higher standard for nutrition compared to American baby formulas.
HiPP formula comes in stages for babies from birth all the way until they reach one year and
older.
Stage 1: Birth-6 months
Stage 2: 6+ months
Stage 3: 12+ months
There are also hypoallergenic formulas and specialty formulas to deal with issues like acid
reflux and babies who have trouble digesting regular formula. The comfort version includes
hydrolyzed proteins for easier digestion.
Whichever stage you choose, you can count on a formula that does not contain:
Gluten
Added Sugar
Corn Syrup
GMOs
Preservatives
Soy
What it does contain is all the good stuff your baby needs for proper development and growth.
These include:
● Organic Skim Milk
● Probiotics
● Prebiotics
● Organic vegetable oil blend
● Essential vitamins & minerals
The only sugar found in HiPP infant milk formula is lactose, which is what is found naturally in
breast milk. This is reassuring for parents because other suppliers often add glucose and other
carbohydrates that aren't good for babies.
As you take a closer look at HiPP baby formulas, you'll notice that some are labeled German
and others are Dutch. Some varieties contain starch and others do not. So, you need to decide
if that's something you want your baby to have. Starch can be important for older babies
because it acts as a thickener and helps babies feel full. It also allows babies to store carbohydrates that they can use for energy and development.
Holle Baby Formula Uncovered
Holle organic baby formula also follows European Commission standards. This means it must
also adhere to higher standards for nutrients compared to its American counterparts.
Holle baby formula also comes in various stages to carry your baby from birth to toddlerhood.
These stages are:
Stage 1: Birth-6 months
Stage 2: 6+ months
Stage 3: 10+ months
Stage 4: 12+ months
Besides the different stages, Holle also offers goat milk varieties in stages 1-3 for babies who
have trouble digesting cow milk-based products. This is something that HiPP does not offer. So,
if your baby has a cow milk-based allergy or your pediatrician advises that your baby may have
trouble digesting cow milk-based products, you may want to try the goat milk-based variety.
Whichever stage you choose, you can count on a formula that does not contain:
Gluten
Added Sugar
Corn Syrup
GMOs
Preservatives
What you will find in Holle baby formula varieties includes:
Organic milk
Vegetable oils
Essential vitamins and minerals
Lactose
Some varieties also include starch and organic whey powder. Unlike the HiPP formulas, you
won't find prebiotics or probiotics in any Holle baby formulas. If you want your baby to have
these, you'll have to give them as supplements per your pediatrician's recommendation.
HiPP or Holle: Which One Do I Choose?
As you read through the differences between HiPP and Holle baby formulas, only you can
decide which one you want your baby to have. Here are some key points to keep in mind:
HiPP baby formulas contain prebiotics and probiotics, Holle formulas do not.
Holle formulas come in goat milk-based varieties, HiPP does not.
Some Holle formulas contain organic whey.
No matter which brand you choose, you can count on them to follow strict European
Commission guidelines for baby formula ingredients. This includes:
Not allowing any corn syrup in the formula.
Regulating that at least 30% of carbohydrates in infant formula must come from lactose.
Remember, choosing the right baby formula will help to put your baby on the right path for
health and nutrition their entire lives. You can count on Organic Baby Formula to provide baby
formulas that are good for your baby to help you get them on the right path.