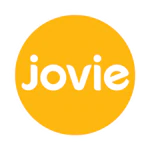 Find the right Jovie goat formula for your baby
Jovie Baby Formula 
Jovie is a European company based in the Netherlands that offers high-quality infant formulas made with organic whole goat's milk. All of their ingredients are 100% certified organic and the formulas are designed to be as nutritionally similar to breast milk as possible. Jovie is committed to sourcing ingredients that are not only good for your baby but good for the planet. 
Jovie is a trusted baby formula company based in the Netherlands. They produce high-quality, organic goat's milk baby formula. Goat's milk is a "gentler" option for some babies who struggle to digest cow's milk. 
Jovie's goal is to create formulas that can completely meet a baby's nutrient needs during the first year of life, whether they receive any breast milk or not. They are also committed to keeping their ingredients as pure and close to nature as possible, as well as sourcing ingredients that are sustainably produced and have a minimal impact on the environment.  
Part of Jovie's pledge to purity and health includes keeping maltodextrin and palm oil out of their product formulations. Maltodextrin is often added to baby formula as a source of carbohydrates, but it's rapidly digested and can cause digestive issues for some babies. 
Palm oil is also an ingredient of concern, as its production is not environmentally friendly. Some findings suggest palm oil is safe in baby formula, while others warn palm oil may interfere with the regular absorption of essential nutrients, including fat and calcium.
Jovie offers goat's milk formulas for babies from birth to one year old, as well as toddlers, young children, and expectant mothers. Their full product line is certified organic and free from sugars/sweeteners, soy, flavorings, and preservatives. 
How is Jovie Formula Made?
Jovie's entire product line meets the organic criteria under the European Union's organic product certification. The organic certification ensures there are no synthetic pesticides, fertilizers, hormones, or genetically modified organisms (GMOs) in the ingredients or finished product.
The first ingredient in all of their formulas is organic whole goat's milk, which contains a more filling type of fat compared to reduced-fat or skim milk. The goat milk is sourced from goats raised on organic farms where the animals are fed certified organic feed and have regular access to pastures. 
Jovie has checkpoints for quality testing set up from start to finish during manufacturing. One of these tests includes testing for the presence of glyphosate, an herbicide linked to adverse health.
The goat's milk is collected weekly so the manufacturer always has a fresh supply. The milk is tested for purity (i.e. free of antibiotics and hormones) before leaving the farm. All ingredients are tested regularly during production and the finished product must pass strict quality inspection before hitting the market. 
A standout feature of Jovie's products is that they're made without two of the most controversial baby formula ingredients: maltodextrin and palm oil.
Instead, the goat's milk is enhanced with additional lactose, which is the primary carbohydrate source found in breast milk. For additional fat, their formulas contain a blend of more sustainable vegetable oils that includes sunflower and rapeseed oils. 
Jovie's formulas are fortified with carefully selected vitamins and minerals for the most bioavailability. The formulas are also fortified with DHA, which babies need for healthy brain development. They also contain prebiotics, called galacto-oligosaccharides, that support healthy digestion and may improve the digestibility of the formulas. 
Pros and Cons of Jovie Formula
Pros:
All of Jovie's goat milk formulas are certified organic according to European standards

Made without palm oil or maltodextrin

Contain DHA and ARA to support healthy brain development and vision 

Contains prebiotics to support digestion
Cons:
Jovie sources DHA from fish oil, which is a potential allergen

This line of formulas is not suitable for babies with a milk protein allergy or lactose intolerance

The amount of iron in Jovie Goat Milk Stage 1 formula falls short of FDA standards for baby formula
Jovie Product Line
Jovie's product line is called Jovie Goat and includes goat's milk formulas for infants, toddlers, children, and mothers. All of Jovie's formulas are organic and fortified with vitamins, minerals, prebiotics, and DHA. 
Here are the product names and respective target age groups:
Jovie Organic Infant Goat Milk: Birth to 6 months

Jovie Organic Follow-on Goat Milk: 6 to 12 months

Jovie Organic Toddler Goat Milk: 1 to 3 years

Jovie Organic Junior Goat Milk: 3 to 9 years

Jovie Organic Mama Goat Formula: Pregnant and lactating women
For the purposes of this review, we'll be taking a closer look at Jovie's infant formulas.
Jovie Goat Formula
Jovie's infant goat milk formulas are designed to provide complete nutrition to young babies who are not yet eating solid foods, as well as support the nutrient needs of older babies who are beginning to eat a more varied diet.
Like other European baby formulas, Jovie's products are numbered in the following three stages:
Stage 1 for babies 0 to 6 months old

Stage 2 for babies 6 to 12 months old

Stage 3 for babies 12 to 36 months old
The first ingredient in all 3 stages of Jovie Goat infant formulas is organic whole goat's milk. Goat's milk can be a good option for babies who are sensitive to cow's milk because it contains an easier-to-digest form of protein, called A2 beta-casein. 
The benefits of goat's milk are supported by research. Studies have shown goat's milk formulas are easier to digest than cow's milk formulas and that babies fed goat's milk formula grow at about the same rate as breastfed babies.
They all also contain organic lactose as a source of carbohydrates and a blend of organic sunflower and rapeseed oils for additional fat. The choice of lactose over maltodextrin is intentional since lactose is the main source of carbohydrates in breast milk.
These formulas are fortified with vitamins and minerals in amounts babies need for normal growth and development according to the European Commission standards for minimum levels of nutrients required in infant formula. Jovie chooses the most bioavailable forms of vitamins and minerals for enhanced nutrition, including methylfolate (5-MTHF) which has a higher availability than folic acid.
Jovie's Stage 1, 2, and 3 formulas all contain DHA, which is a type of omega-3 fatty acid essential for vision and brain development. The DHA is sourced from fish oil, which is a potential allergen. The Stage 1 and 2 formulas also contain ARA, which is a type of omega-6 fatty acid also needed for vision and brain development in infancy.
All three of these formulas also contain galacto-oligosaccharides, which are a type of prebiotic that support a balanced gut microbiome and optimal digestion.
The formula is packed in sustainable tin cans and the packaging is printed in both English and Dutch.
Bottom Line
Jovie makes goat's milk formula for a variety of ages and their full product line is certified EU organic and free from maltodextrin, palm oil, soy, sugar, artificial sweeteners, flavorings, preservatives, and GMOs. Their infant formulas are designed to provide easy-to-digest and complete nutrition to babies whether they are exclusively bottle-fed, supplementing breast milk, or starting solid foods. 
Goat's milk formula may be a good option for babies who have trouble digesting cow's milk formula. If you have questions about whether a goat's milk formula is right for your baby, share your concerns with your child's pediatrician.
FAQ
The preparation instructions and feeding guidelines are printed in both English and Dutch on the product label. 
The formulas can be mixed with warm water directly in a sterilized bottle. You should fill the bottle with clean water heated to 104 degrees Fahrenheit (40 degrees Celsius) in the amount listed on the product feeding guide. Then, add the corresponding number of formula scoops on the feeding guide, place the nipple on the bottle, and shake until the formula is dissolved. The formula is ready to feed after checking the temperature on the inside of your forearm or wrist.
Jovie formulas do not contain probiotics, but they do contain prebiotics which serve as a type of "food" for the healthy bacteria (i.e. probiotics) that are naturally present in our digestive systems. 
Breast milk is the best source of nutrition for babies, but Jovie has created a healthy option for babies and others who can not exclusively breastfeed. Like breast milk, Jovie supplies carbohydrates in the form of lactose, contains essential vitamins and minerals, and uses goat's milk for protein which is more similar to breast milk than cow's milk. Jovie's infant formulas deliver complete nutrition whether your baby receives any breast milk or not.
Yes, iron is one of the minerals added to Jovie's formulas. Jovie must meet the minimum iron requirement for baby formula set by the European Commission. This requirement is 0.2 milligrams of iron per 100 calories of formula, which is less than the FDA's requirement of 1 milligram of iron per 100 calories of formula.
Here's the iron content per serving in Jovie's infant formulas:
Jovie Goat Stage 1: 0.6 milligrams per 66 calories
Jovie Goat Stage 2: 0.9 milligrams per 65 calories
Jovie Goat Stage 3: 1.1 milligrams per 66 calories
The amount of iron in the Stage 1 formula does not meet FDA standards, but the amounts in Stage 2 and Stage 3 do. However, babies under 6 months of age retain iron stores from their mothers. These stores are depleted around 6 months of age, which is why you see the increase in iron in Stage 2 and 3 formulas.
Jovie's formulas are safe. The brand is committed to sourcing high-quality ingredients, regularly testing its products for the presence of unwanted substances, and checking the quality of its product at every step of production. In addition, their products are certified EU organic and free from sugar, artificial sweeteners, flavorings, preservatives, and GMOs. 
The FDA currently only regulates products made in the United States and Jovie formula is produced in the Netherlands. However, Jovie products must meet the European Commission's standards for baby formulas and the European Union's organic requirements. In some aspects, Europe's food manufacturing requirements are stricter than those used in the United States.