5 Things You Didn't Know about Jovie Formula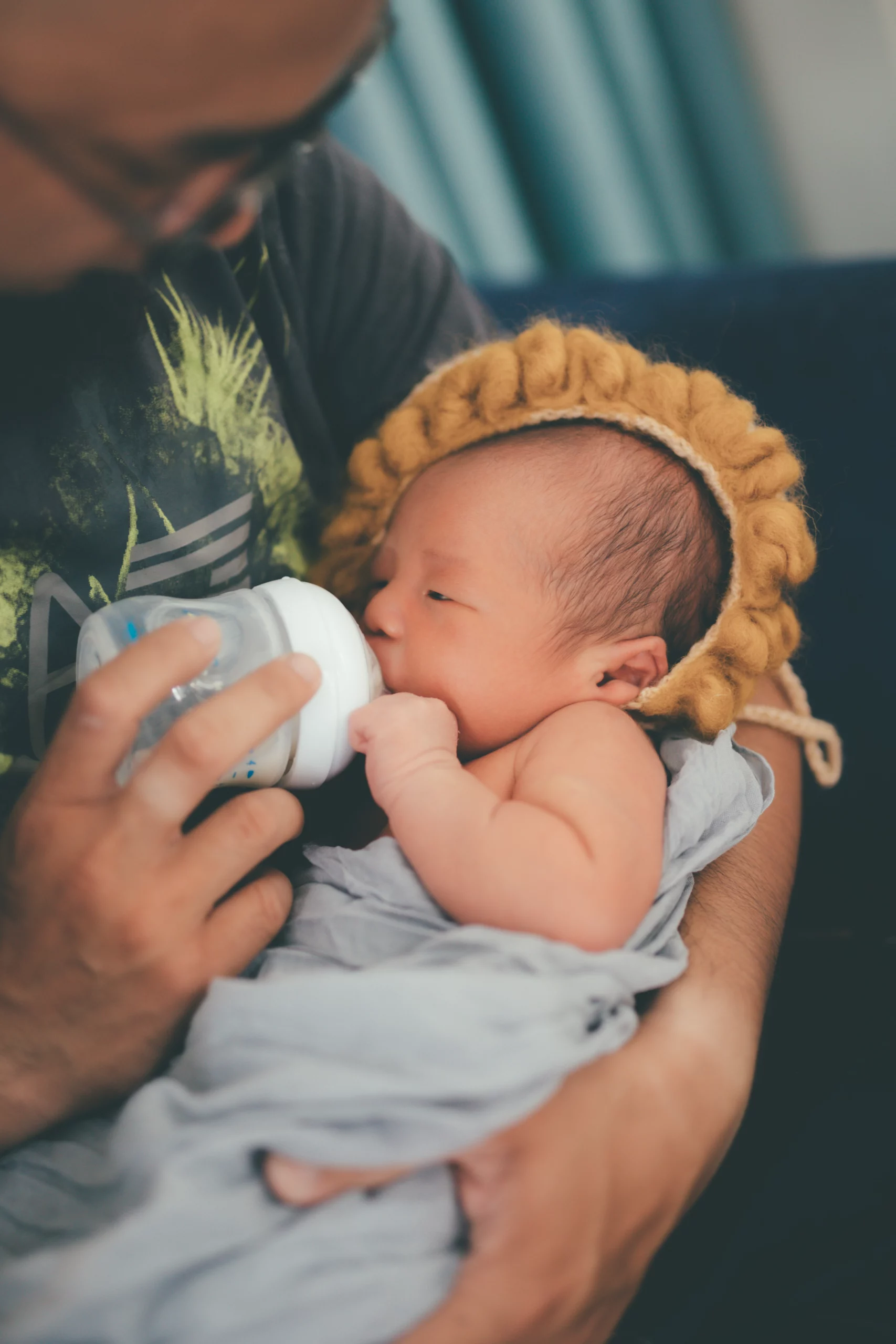 If you're considering Jovie baby formula for your little one, chances are you're interested in a
goat milk-based formula. Goat milk-based formulas bring a lot to the table, which is why they've
become so popular over the years.
As you look over the info about Jovie formula, you may not know a few important things about
this product. That's why we're here! At Organic Baby Formula.com, we like our customers to be
well-informed about everything for their baby, especially the formula their babies are consuming.
As you continue discovering more about different types of formulas that are available, here are
5 things you probably didn't know about Jovie formula (but should!).
Fewer Vegetable Oils are Added
Jovie uses full-fat goat's milk in its products. What does that mean? It means that the fat content
is naturally higher than what you would find in some other options. This means Jovie does not
have to add as many vegetable oils to complete its formula. This is great news for you and your
little one because it makes it a cleaner and healthier option.
While Jovie does not include many vegetable oils, it does contain DHA and organic prebiotics to
help with growth and development. A high-fat content helps aid in brain development and
muscle growth while the prebiotics are a boost in the digestion department. Jovie also adds
vitamins E, C, D3, and iron to help with growth and to give them all the nutrients they need to
thrive.
2. Goat Milk-Based Formula Can be Easier to Digest
Many parents turn to goat-milk-based formula when their little ones have trouble digesting other
types of formula. Goat milk in general is known for its naturally easy-to-digest properties. It has
a loose curd that forms in the stomach which leads to smoother digestion. This is comforting for
babies who are a little sensitive to cow's milk.
3. Jovie Formula Contains Omega-6 Fatty Acid
Jovie adds AA or arachidonic acid to its baby formulas. The omega-6 contributes to healthy
growth and brain development.
You'll also find GOS (galacto-oligosaccharides) in Jovie products. These provide prebiotic
benefits that are similar to those found in breastmilk.
4. Jovie Formula is Not Advised for Children with a Cow Milk Allergy
Some parents assume that if their children have a cow milk allergy they can just switch to a goat
milk-based formula and go on their way. While Jovie goat milk-based formula is suitable for
babies with a sensitivity to cow's milk, it's not recommended for kids with an actual allergy to
cow milk.
More than 90% of the time, the immune system will mistake cow's milk and goat's milk which
can cause a reaction to goat's milk in someone who has a cow milk allergy. This is because
goat milk's protein is similar to cow milk's protein.
If your baby has an allergy to cow milk, your best bet is to talk to your pediatrician and find other
alternatives so that your baby can still get the nutrition he needs without worrying about having
an allergic reaction.
5. Jovie Products are non-GMO Based
Jovie is committed to providing non-GMO products. The products are also tested to be
glyphosate-free. Glyphosate is the active component in the herbicide Round Up and is
something you don't want to be included in products for your baby.
Jovie follows the farming practices for Non-GMO feed and ensures that all products are
sustainably produced. Before any Jovie goat milk-based products leave the factory, they go
through extreme quality testing measures before they are shipped out to be consumed by little
ones around the world.
6. Jovie Products at Organic Baby Formula.com
At Organic Baby Formula.com, we sell Jovie goat-milk-based formula in stages 1, 2, and 3. This
will carry your baby through their first birthday and beyond. We know that many parents look for
formulas that are easier to digest which is why we are proud to offer products that can suit all
babies.
When you order your Jovie formula from us, you can feel confident that you are choosing a
formula that is good for your baby and packed full of organic ingredients. Your baby's health and
development are important to us which is why we only sell formulas that follow strict standards
for ingredients, packing, and sustainability.
Now that you have more information about Jovie products, you can decide what type of formula
is best for your baby. We know it takes a village to raise a child. Remember, when it comes to
your baby's nutrition, we've got your back!